Joggers are quickly becoming all the rage among yogis who want to be both comfortable and stylish. These unique pants are a hybrid of traditional sweatpants and yoga leggings, giving yogis the best of both worlds. You can easily find a pair of joggers on the endcap of any popular athleisure apparel store, but how do you decide which ones are the best for yoga?
Choosing the right style is an extremely personal choice, but yogis should be more concerned about the overall fit of their joggers instead. Similar to purchasing a high-quality pair of yoga leggings, you will only want to wear a pair of joggers that is comfortable throughout your routine. What attributes should you look for in these increasingly popular yoga pants?
Look for Breathable Fabric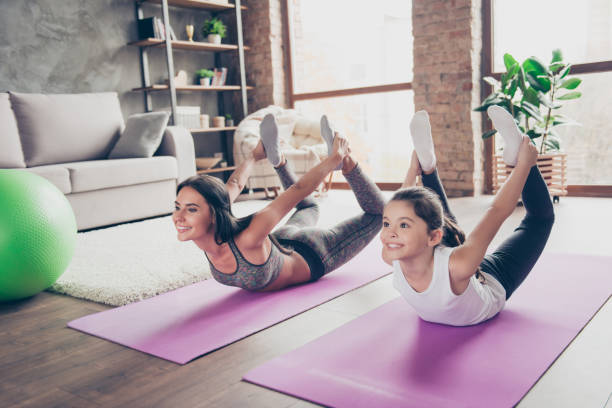 Many of the joggers on today's store shelves are made from heavy cotton material. This can often collect sweat during the course of a rigorous yoga practice. Nobody likes the feeling of wearing damp pants during a long practice. This warm feeling could be intensified, particularly if you regularly practice hot yoga.
Instead, you need to search for a pair of joggers that is made of either very thin cotton or a different type of fabric. Try them on to see which pair of joggers feels lighter and more breathable before making a final purchase.
Make Sure the Fabric Stretches
Some asanas require you to move your body in ways that you ordinarily wouldn't have to. Joggers weren't necessarily designed with yoga in mind. That means that not every pair will stretch well. Before you buy a pair of joggers, you will want to try them on and attempt to move through a few basic yoga poses.
Try to move into the downward facing dog, a high lunge, or the pigeon pose to determine how well the fabric will move with you. If you feel like the fabric is restricting your movement, it's time to search for a different pair.
Don't Buy Baggy Pants
Some joggers are inherently designed with bulky fabrics and lots of room to move around. They still give your body a little bit of shape because of the cuffs around the ankles. However, baggier versions aren't likely to be comfortable to wear during your yoga practice.
As you move into some of your yoga poses, you're likely to find that excess fabric becomes bunched up behind your knees. This can irritate your skin, particularly if the fabric is drenched in sweat. You may spend a lot of time adjusting your joggers instead of focusing on safe alignment.
Joggers can definitely be a fashionable addition to a yogi's wardrobe. While they may never completely replace the ubiquitous yoga leggings, the right pair of joggers could be a valuable asset. This gives your outfit a completely unique look that still allows you to comfortably practice yoga. Be sure to keep these tips in mind to find a pair that will work for your everyday life and your yoga class.